Manufacturers' Representatives - Heating - Ventilation - Air Conditioning - Refrigeration
We focus on providing innovative and cost-effective solutions for complex and specialized HVAC projects.
We represent a wide range of engineered products designed for commercial and industrial buildings.
We appreciate the opportunity to assist you with your HVAC needs.
Carolinas' Manufacturers' Representatives Since 1957
Representing high quality heating, ventilating and air conditioning equipment manufacturers, Stipp and Powell, Inc. serves multiple markets in the Carolinas including Commercial, Healthcare, Industrial, Institutional and Pharmaceutical. Headquartered in Greensboro, North Carolina with offices throughout the Carolinas, we promote and provide a wide range of standard products and custom engineered HVAC design solutions to owners, architects, engineers and contractors.
LS Electric America is a leading provider of electric solutions, equipment and systems to clients of varying needs by handling low to ultra high voltage systems.
H100 Variable Frequency Drives
Features the expected software functions for both fan and pump applications. Intuitive easy to use keypad makes switching to LS quick and easy. Options available up to 800 HP!
NEMA 4X Design Allows Reduced Space For Installation Under Harsh Ambient Conditions, Such As Fine Dust and High Pressure Water Spray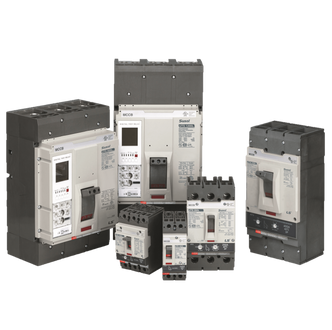 Meta-MEC MMS
Manual Motor Starters Efficiency through various functions and compact design. Complete ranges up to 100A and 100kA. Wide variety of accessories.
UL 489 MCCB
New series Susol Molded Case Circuit Breakers with thermal-magnetic or electronic trip unit (800~1200AF) are designed to protect low voltage electrical systems from damage caused by overloads and short circuits.